Olga, could you please introduce yourself to our subscribers?
I am a person, a good person and a citizen of the world
And more in details…
Оk…оk… … I am an artist, cosmopolite, polyglot and happy mother of a son Plaron. Smiling))) .
July 15 – is the date for your first personal exhibition, how long have you been painting?
Well, I am painting a little bit more than 2 years, but very actively, this is why the exhibition on July 15 will be a sort of artistic premiere for me and also summarizing of all that was done over those two years
How would you comment on the name for your exhibition: "Brighlife. Exposure"?
I consider myself to be always an optimist, and no matter what, I always believe in better things in life. I notice only positive, skip from negative without concentrating on it. Life is always full of bright colors for me. In my opinion, brightness, contract and vivid colors do not depend on external conditions, and sometimes, even to see the brightest star you need a dark dark sky behind. It's life, it's inevitable, but life goes on anyway. I see it in bright colors and I am happy to share my vision with the people around me.
The quarantine had not passed unnoticed for anyone, it has also brought new realities, did it influence you and your works?
I agree, new reality is bringing its changes, sometimes they are not so clear, and sometimes they might be even shocking. The most difficult thing to me was to accept the fact, that the world is changing with the speed of light. That was the moment I realized: if I want to survive in new realities, I will have to adapt. Actually most of my works were created during the period of deep self-isolation and are reflecting the exact emotions of how it felt for me.
I can clearly see that you are extremely open and communicative person, how did you feel during the isolation, especially such a deep one? (in the picturesque but very far place in the middle of fields and woods – author's note).
Well, since I am a perfectionist in everything that I do, if I really decide to do something – I do it to the maximum 100%. The same story is with the quarantine: my self-isolation was thorough indeed. Laughing. To be sincere, I am an introvert to the same extent as an extravert, or, in another words, sometimes I like to talk with a wise person in the face of Myself). Speaking seriously, truly wise person is the not the one, who has lived life, but the one, who has had a substations internal dialogue with his inner I. These are the words of Osho.
Adaptive quarantine. Adaptive exhibition. Adaptive reality – how does it all apply to you and how do you personally adapt to new realities?
The ability to adapt, personally I call flexibility. This is the biggest human asset that permits to survive, no matter what are the conditions. If someone is not flexible under certain conditions – the life will simply break him. I think that what we need the most now as a society – it's exactly the ability to adapt. Speaking about the exhibition itself, the initial plan was to invite my friends from all over the world for the opening, which almost coincides, quite by chance, with the date of my birthday July 13. Naturally I wanted to share the joy of creative debut with close people (they are really quite a lot (smiling). As you understand, now it is not possible due to the clear reasons, so I had two options ahead of me: or to break and tear the hair from head saying: "It's all over" or together with Lika (Lika Spivakovska: gallerist, the owner of Spivakovska Art: Ego Culture Center – author's note) think of a new so called "adaptive format", which appeared to be quite promising, by the way. In a nutshell, every person, who wants to visit my exhibition and to have chance to talk with the author in person can do it upon prior call or private invitation – like this the dialogue will be more deep and involving. Most of the visitors don't get a chance to talk to the author due to a big crowd on the opening parties. For those visitors, who are currently out of Ukraine there will be an option of virtual tour by the artist within online exhibition format with a language selection option. Oh! No, no, no, I am not a robot, you can't put me in a certain language mode, I am a real human being. It's just that to me learning of languages is one of the hobbies as well as a way to free communication on every level and in any environment. Laughing.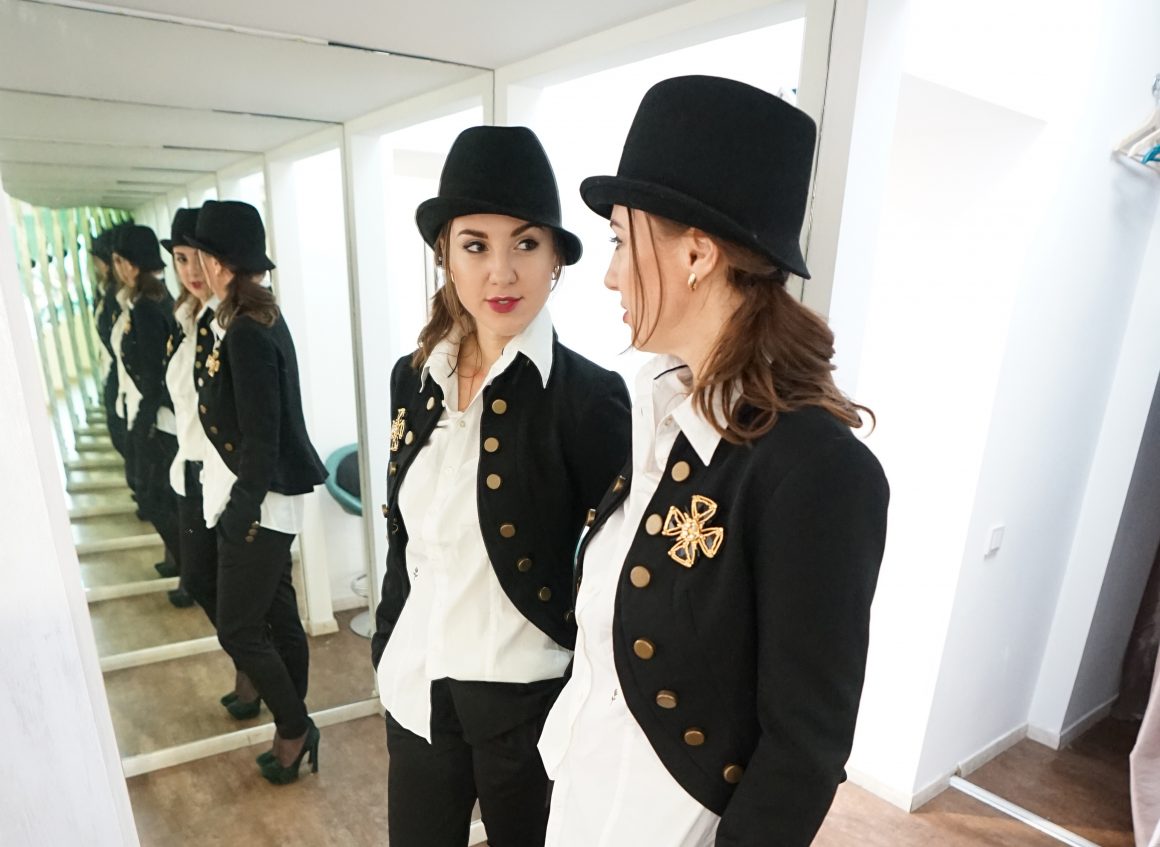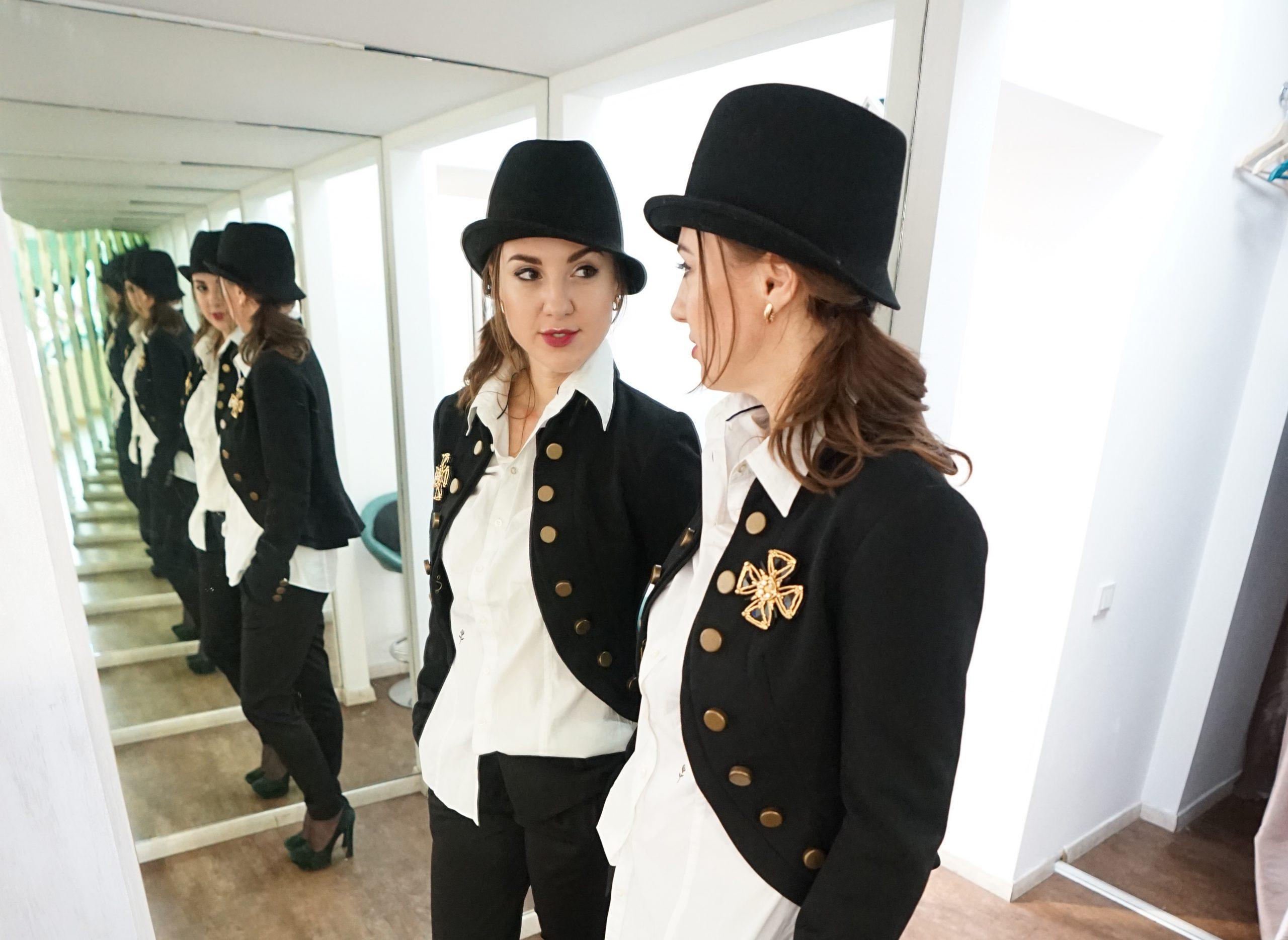 Being a cosmopolite and a world citizen, I also know that you have travelled many countries, You have lived in Milan for 5 years, could you please share your experience?
I really like the old good Europe lifestyle and values. These are the countries with long business and ethics culture, where you don't have to prove with expensive watches or cars that you are worth something to the others. It is very important to me personally, and communication with such people is comfortable indeed. I never judge a person by what he has. I always try to look deeper and find interesting aspects of the personality. There are quite famous people in my surroundings, but primarily this is because these are personalities interesting to me which is quite mutual. After having lived in Milan for five years a part of my heart always remains there, as well as lots of my good friends.
I know that half of the time you spend on French Riviera.
I love it first of all for the atmosphere and for the climate, which makes it a perfect place for my son's vacation. Normally we spend winter and spring in Ukraine, and starting from Cannes Film Festival and Monaco Grand Prix we open the season and more the seaside combining leisure and work at the same time. I don't stop painting in summer, since, when you are in Provence it is always quite inspiring.
Almost forgot to ask you: Olga, you have a successful financial career behind you, you have been working in the top financial multinationals, starting painting is not quite a standard career switch, could you please share with our subscribers, how did that actually happen?
To me it is a logical change of priorities after the birth of my son Platon. That is the moment when I realized real calling of a woman: be fulfilled, calm, kind and bring kindness and beauty to this world, take care of a child. I have never stopped being a financial expert actually (laughing), it's just that now I actively apply this knowledge in promotion of what I do. At the end, I think I have reached the harmony, when you have the certain knowledge, favorite creative work, beloved son, and an effective time management for all mentioned above. I am a happy person at the end))))
Could you please tell more about the artwork created during the self-isolation?
There are lots of them, but I would like to line out some, that I have special attitude to. I think that during the exhibition the viewer will have a chance to see them and to get his own perception. The author's comments will be available after the view. Let's keep it a mystery for a while)))
What inspired you for the creation of the paintings, presented at the exhibition?
What inspired me the most – travelling, bright real and sincere people, and of course I could not be inspired more without such art guru as Dali, Duchamp, Braque and also I'm simply in love with the works of famous contemporary portraitist Silvio Porzionato – I was introduced to his works for the first time at Bartoux Gallery at Saint-Paul-de-Vence. His artwork simply mesmerized me with his techniques and scale. So now I have an incentive and a target that I want to reach in the future.
I am inspired by the art in general, I also look for ethnical motives. This gives every paintings I create something special and authentic, familiar to us from childhood. At the same time it brings us back to basics, where we all belong to. I am a patriot, and after extensive travelling yet I am here in Ukraine. I am happy to be useful here, finding myself on my motherland. During the quarantine this issue is important as never. Very often people are running away from themselves, forgetting that it isn't the place that graces the man, but man the place.
There is a series of works that reminds me of a puzzle – to me personally it means that the viewer has to put this puzzle together for himself, is this the right perception?
Well, every person has his own perception, but you are right as for the whole idea. I don't like cliché and it is interesting to me how every viewer is putting these pieces together by himself into one. It can be quite exciting as a process. The initial idea was to create the art series, where paintings are fitting the same interior but can be placed to different rooms or angles of the house. The idea behind the painting, however, stays the same throughout all home. So, taking as example a module painting with a family on it, the idea of love and family is present all over the place, while the guests, for example, see only one abstract piece. In a way, it is an internal art code for the true connoisseurs.
The painting : «Friendship» – is the biggest by size, with a woman depicted on it, you can say it's Frida Kahlo or Ukrainochka, so, please, tell us a secret – who is it more? Ukrainian or a Mexican girl? And what is most important, what stands behind it?
Actually my best friend Erica is Mexican, currently living in Milan. Unfortunately, now we don't have a chance to meet often, but our friendship is not getting weaker because of it. On the contrary. I have always noticed that our cultures, style, ethnic patterns and costumes very similar, and these people are close to my spirit. Therefore, the idea of creating such a mix was born, where from one side all the symbols are exclusively Ukrainian, from another – only Mexican. The feedback of the viewer was 50/50, so I consider it to be quite a successful art experiment.
Could not have mentioned: you are smiling all the time, provoking the most sincere smile in return. Do you have the moments of depression in your art? In life in general?
I think we all have such moments from time to time. And I'm not an exception. When I feel such thoughts are coming – I just take the brush and canvas and start splashing emotions out.
But how come you don't have black and white works or sad shades?
What I have noticed in me is that if I feel bad or sad, something bright and colorful always appears on canvas. I don't know how to comment on it, but what is the most important, as for me – is the positive result and feedback from the viewer.
What are your favourite places and places you would like to visit?
France and Italy I love during the whole year. In July I like Saint-Tropez. And in general, I am amazed by the ocean and my favorite place is in Aquitaine, Biarritz to be more precise on the Atlantic Coast. Painting there with the sounds of the ocean is my dream indeed.
You are fluent in English, Italia and French, can freely visit Cannes Film Festival, Monaco Grand Prix, some famous people are among of your friends, how do you feel yourself now that the borders are closed?
I don't lose the contact with friends even with the distance between us. At the end we are all busy people and our relationship is measured not by the quantity of the time spent together, but its quality. Before we were all coming to French Riviera in summer to meet, this is why this place is so amazing – as soon as you are there you don't have to travel the world anymore, it's the whole world who is travelliтg to you) I can't wait the moment until we all meet again. At the same time I am happy to stay here in Ukraine since I have people close to my heart around me.
What inspires you the most in life?
Inspiration – these are the people who surround. I am very grateful to my friends who always support me and give me faith in myself, this is the "Thanks to" part. There is yet, another side of the medal, "In spite of" part. There are always people, who will not be quite happy if you are successful, you know what I mean. This is also a motivation to me. I look at them, smile and just follow my way. And of course, the greatest inspiration of my life is Platon. He gives me power, inspires me, gives me joy and shares it with me.
Do you have an ideological mastermind or an art curator?
I'm particularly grateful to Lika Spivakovska for her magic art push and motivation (laughing), thanks to it, actually, we are holding the event on July 15. There are also people who serve an example in life for me. Having such people around I want to live, create and progress. With Irina Onopenko (famous contemporary Ukrainian artist and art collectionist – author's note) we are working on projects that we plan to realize in the near future. Irina is a personal example for me and a huge motivator.
What is your moto in life?
Carpe Diem. Live the moment. I don't live tomorrow and take the best from today.
You give the impression on a person with a strong spirit, this is traced in your works. What would you recommend to people, who want to be stronger and get rid of envious people?
What I would recommend in a nutshell: If someone wants to eat you – you should become big enough, so that they choke))) Not literally, of course. It's just that you need to find the energy of creation and move ahead, no matter what.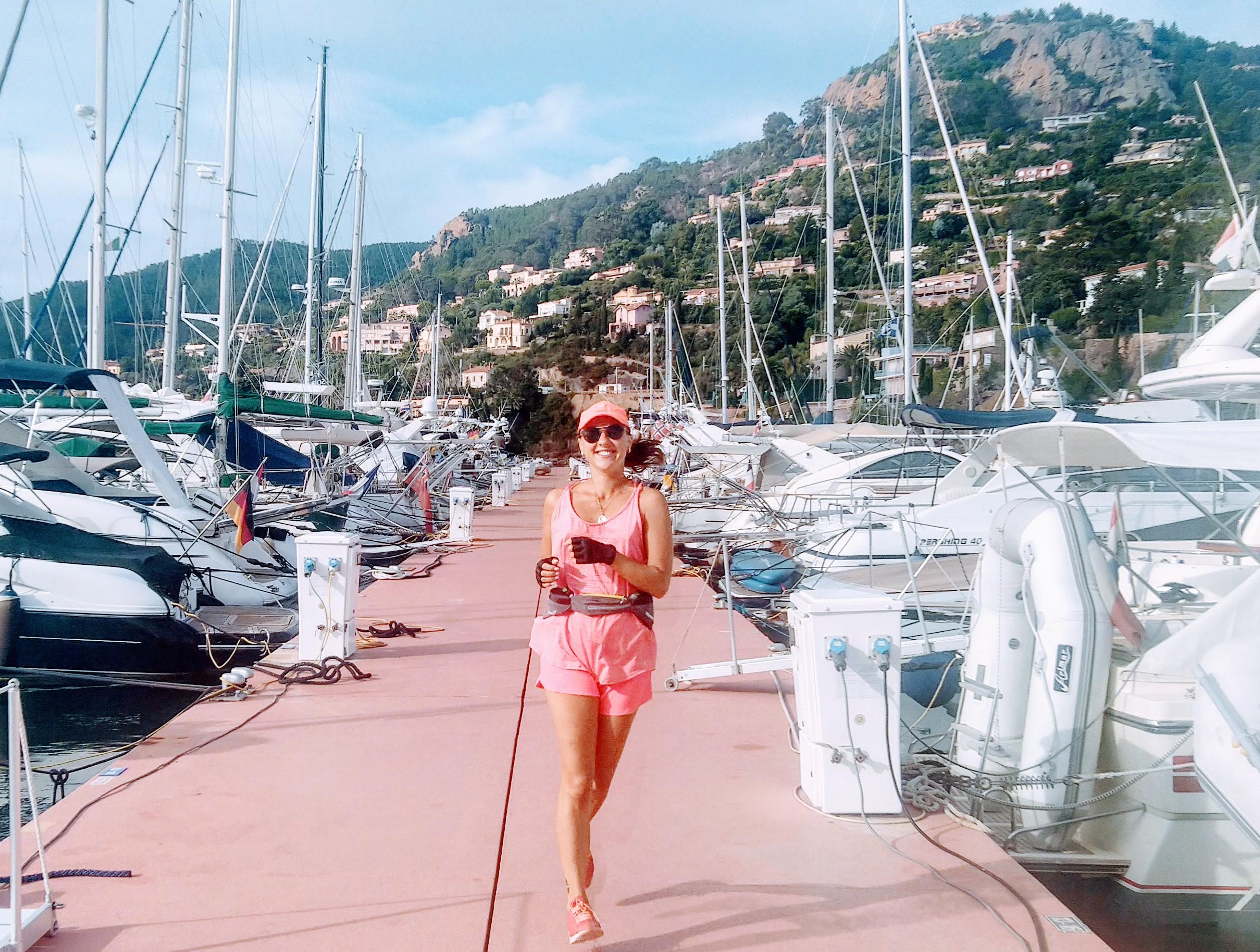 Whom do you consider to be your teachers and whom you would want to learn from?
Naturally, I have a list of great art teachers, but I will tell about it later. The greatest teacher for me in life itself, though. The life as it is, with its natural colors and shapes, with no distortion and excessive glamour. The life with real human values, like faithfulness, love and friendship, that are eternal, as well as the art, depicting them.
ОльгаМельникова #ArtStudioPlaton #artchili #журналобискусстве #art #викториянестеренко